Leer mij ze kennen, de Chinezen
Sociaal psychologische aspecten van de Chinese samenleving
SOON TO BE PUBLISHED IN ENGLISH!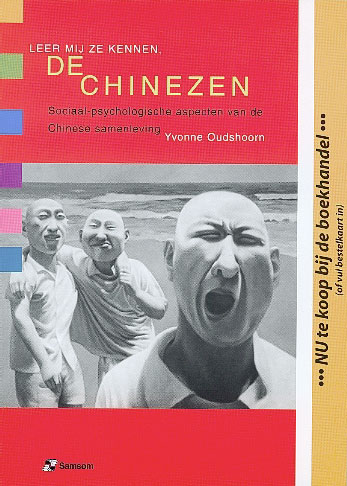 Yvonne Oudshoorn has authored a book on the social and psychological aspects of Chinese society. In part one, Oudshoorn details the aspects of Chinese history and development that have an impact on the way present day Chinese deal with each other and with Westerners. In part two, she describes the model she uses to study people in general and specifically in regards to Chinese-Western relations.
The English version will be available shortly.
Dutch version information:
Author: Yvonne Oudshoorn
Publisher: Samson
ISBN 90 14 069367
Price: fl.49,50